Should I Buy Silver as well as Gold Bullion?
---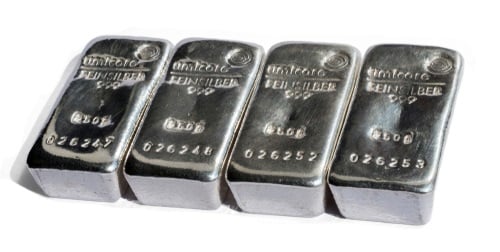 Many investors ask us whether they should buy gold or silver when investing in precious metals. For those with a limited budget it is worth taking the time on deciding whether to buy gold or silver, but the savviest investors will usually own both. While gold can offer the ultimate insurance and protection against uncertain economic times, silver is usually a more speculative investment. Both metals are commonly invested assets, but silver is an entirely different investment which can realise substantial profits despite the initial higher premium. It's because of these differences that owning both gold and silver together can be beneficial.


---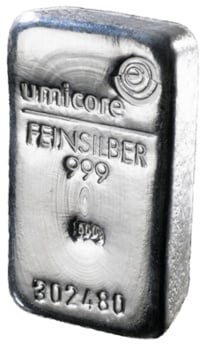 Gold or Silver?


A speculative investment
Silver does not offer the same level of security as gold, due to its price volatility, however it
remains a physical asset that is incredibly useful. This means that like gold, silver will
always have an intrinsic value, and as a finite asset cannot simply be devalued by inflation.
One of the big differences of silver over gold is it's industrial demand. Silver is used widely in
electronics and a number of other manufacturing channels. This means that high production
output will mean higher demand for silver. The price fluctuations of silver result in more
opportunities to buy and sell at profit, making it a more speculative investment. The price
can move significantly and quickly, requiring careful monitoring of the world's financial sector,
but offers buying and selling opportunities.
Silver has proven to be a very good investment. In the three years between December 2008 and
December 2011, the silver price increased 233%, substantially outperforming many other popular
investment type such as stocks, property and even gold. 2019 saw silver gain 28.9% at its peak,
and outperformed gold in Dollars, again demonstrating its appeal as a speculative investment.
As of 2022 silver is up more than 50% for the past three years. Despite reduced industrial demand
during the pandemic, silver had held up well. Many investors however are hoping to see silver climb
to record highs, something gold did achieve during 2020.


---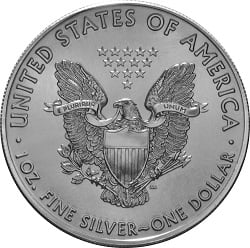 A long-term investment
Unlike gold bullion, all silver bars and coins are taxed in many countries. Paying Value Added Tax or
Sales Tax often encourages investors to turn to gold. However, silver is still a good option, it is simply
advised that buying silver is very much a long term investment and should be owned for at least
12 months or longer.
Ideally, silver investments should be kept many years, however it is believed based on recent history
keeping your silver for at least a year may be long enough to recover the higher premium,
and to return a profit.


---
Portfolio diversification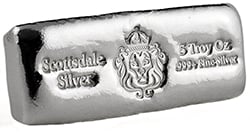 Owning physical silver bars and silver coins can offer an effective way of diversifying an
individual's investment portfolio, therefore spreading risk and providing additional protection
against other investments.
Despite silver being relatively low versus the 2011 peak, it is widely thought that silver will
continue to strengthen in price and demand due to the fact that silver is still widely used in
industry despite its status as a precious metal. As one of the best electrical conductors in
the world, more and more tech is using silver in a variety of forms; in electric cars, solar
panels, and in the newest computers.


---
Easy to exchange

With the world economy mired in uncertainty and slowdown, many individuals choose to buy silver as an alternative form of currency to protect themselves against any possible situation where money loses much or all of its value.
It's more than a bit of a stretch to say that fiat currency (coins and notes) will be scrapped by the Federal Reserve and the economy will collapse, but the point is that US bullion coins DO have a face value and ARE legal tender in case some disastrous event does happen.
With this in mind, silver offers a different option to gold, as small units of silver - such as 1oz coins - provide the ideal currency to exchange or pay for everyday items due to their relatively small value per unit. In comparison, gold coins and bars, which are around 80 times more valuable than silver, would be better used to exchange for much larger items or assets.


---
Related Links: If you have any questions about gold bullion investment, please feel free to contact our knowledgeable and friendly team on 1-888-334-1630 who will be happy to talk your through any queries you may have. Alternatively, you can email us at support@bullionbypost.com and we will get back to you as soon as possible.


View our Top 5 Silver Investments and our Top 5 Gold Investments