Why Buy from BullionByPost?
---
Based in the heart of Birmingham, BullionByPost is the UK's No.1 online bullion dealer*. As the established market leading supplier of gold and silver bullion in the UK, our reputation and brand name speaks for itself and we believe we are the best place to buy gold in Britain. Our goal, however, is to become the best place to buy gold across the world, and America is a big step on our way to this objective.


---
What Makes BullionByPost the UK's No.1 Online Bullion Dealer*?

Great Customer Service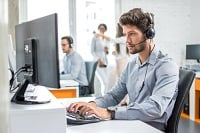 Here at BullionByPost, we pride ourselves on our unrivalled customer service. We believe great customer
service is the cornerstone of our business and that working hard to provide our customers with a friendly,
secure and straight forward service differentiates us from any other UK bullion dealer.
We have a large Support Team that is on hand from 9am til 6pm GMT, Monday to Friday, with additional answer
service coverage from 7am until 10pm. Whether it's by phone or by email, we are primed and ready to help you out.


---
eKomi Gold Award for Customer Service

Don't just take our word for it, read what our customers have to say! We have received in excess of 23,000
customer reviews, averaging a fantastic 4.9 out of 5 which we are very proud of. This great performance
resulted in us winning a Gold Seal of Approval Award from eKomi, with 99% of our customers vowing that
they would happily recommend us to family and friends.
We don't believe onsite reviews hosted by companies hold much credibility, that's why all our customer
reviews are collated and published by a third party independent customer review site where we have no
element of control, therefore instilling confidence into our customers that all our feedback are real customer
reviews written by real customers.

Click here to read what our customers have to say.


---
Low Margins
Here at BullionByPost, we are committed to low margins, providing our customers with excellent value for their
investment. We review our margins daily at product level to ensure we are highly competitive and aim to be one
of the very cheapest bullion dealers in the UK and US.


---
FREE Fully Insured Delivery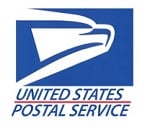 Unlike many other bullion dealers, here at BullionByPost we provide a free fully insured delivery service on all bullion
orders of any size and value. We are insured up to $40,000 per parcel with Lloyds of London and never dispatch a
parcel of any higher value in one go.
Larger orders in excess of $40,000 are part-dispatched with the second parcel not being dispatched until you have
had taken full receipt of the first.
Please note: We are 100% committed to security, with all bullion parcels discreetly packaged. Rest assured that ALL
orders are fully insured, meaning our customers do not lose out in the event an order goes missing or arrives damaged.


---
No Hidden Extras
Many bullion dealers fail to disclose hidden costs from the prices they quote for extras including postage, delivery,
insurance and even additional costs for the receipt of physical bullion. Here at BullionByPost we aim to make buying
bullion simple, transparent and straightforward, as the prices we quote online and via the telephone include everything.


---
Real Time Spot Based Pricing
All our prices are always 100% accurate and change dynamically every two minutes in line with the live spot price.
This ensures you always pay the correct price and provides you with the ability to get the best value you can for your
investment. In addition, we offer real-time stock availability so you always know exactly what stock we have available.


---
Payment Methods

We offer a variety of different payment methods for your convenience including instant online payments via
bank card up to value of $15,000.
Customers can also make payment via Bank Transfer, whether that's Internet Banking or Telephone Banking.

Click here to view more information about our payment options.


---
Authorised Distributors

BullionByPost is a fully authorised distributor of Umicore, Metalor, Heraeus, Scottsdale, Perth Mint and PAMP for gold and silver bullion, whether it's bars or coins. We are also one of only two Royal Mint authorised distributors and only sell authentic British mint coins and coin sets.
All of these refiners are fully accredited by the London Bullion Market Association (LBMA).
For more information about these bullion refiners, click here.



---
Only Buy if You're Happy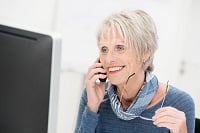 Finally and most importantly, here at BullionByPost our policy is to only encourage investors to deal
with us if they feel entirely happy and comfortable in doing so.
Register your FREE online Account today and receive a host of benefits including our Gold Price Alert
Service, 24 hour access to buy gold quickly and safely, access to your invoices and full order history
to monitor your investment performance, monthly insight and offers direct to your inbox, plus much more.


If you have any questions, please feel free to contact our knowledgeable and friendly sales team on
1-888-334-1630 who will be happy to talk your through any queries you may have. Alternatively, you
can email us at sales@bullionbypost.com and we will get back to you as soon as possible.


---
How to Buy Gold? The Ultimate Guide to Buying Gold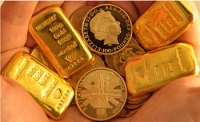 Why not read our how to buy gold guide, providing essential reading for all gold investors. Whether you're new
to gold investment or highly experienced at buying and holding gold, the guide is packed with must read advice
on the best way to buy gold, including why buy gold, when to buy gold, where to buy gold and much more.



Related Links:
View our Top 5 Gold Investments and our Top 5 Silver Investments