Gold Reserves by Country
---
The World Gold Council reported at the end of last year that physical gold purchases, specifically for national reserves, was at a 50 year high and the second highest total on record. Many countries diversify their reserve funds to be a mixture of assets, but the economic uncertainty and turbulence of the past decade has seen a steady growth in gold buying and an increase in the percentage of reserve funds that physical gold makes up for a nation.
.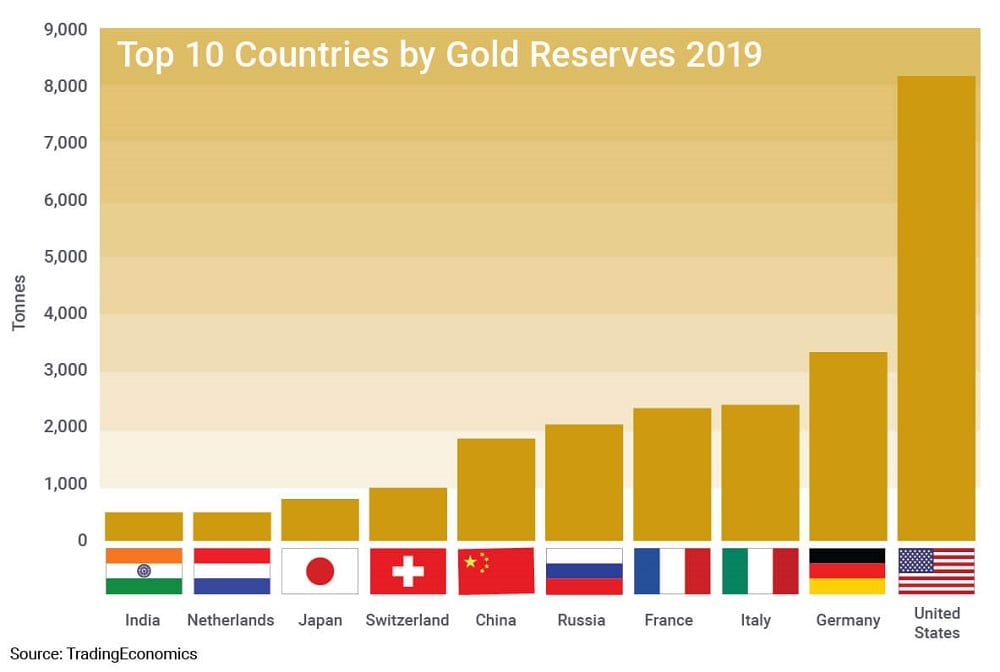 .
What is a Gold Reserve?


.
A Gold Reserve is gold bullion held by a central bank. This national bank protects the wealth of the nation to ensure the funds exist to honour promises of payments made by the government to the people in the form of currency, or to other countries.
.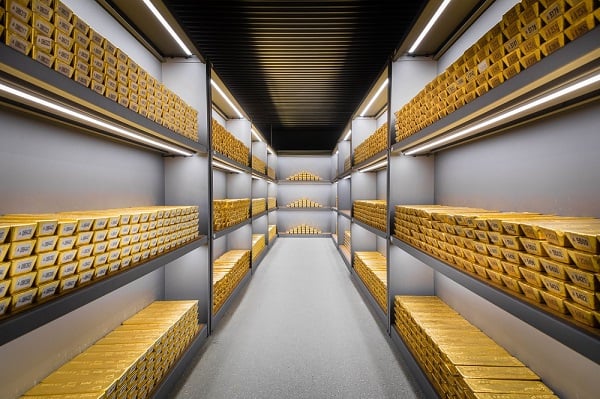 The Deutsche Bundesbank gold reserves. Photo by Nils Thies. Image courtesy of the Bundesbank Flickr account.

Typically this gold is held in a high security installation, often underground, and with limited access to anyone other than highly vetted individuals.
.
---
The Top 10 Countries with the Largest Gold Reserves


.
Chief amongst the buyers in 2018 was Russia, who have followed a policy of increasing the nation's gold reserves for nearly two decades. President Vladimir Putin has been key in this push, but Russia isn't alone in wanting to move away from the US Dollar as a reserve currency, with China and other nations also taking action to avoid punitive measures from America. The question is: has their gold buying put them high up our top 10 list?
.
10) India – 607 tonnes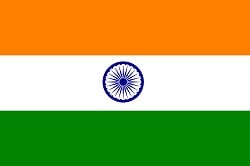 India is the second most populated country in the world, behind China. It is also the second
largest consumer of gold, behind China. Gold is popular in India, and the Metals and Minerals
Trading Corporation of India (MMTC) is partnered with Swiss refiners PAMP to provide
LBMA-approved metal to the region.
India's gold reserves are high enough to qualify them for the top 10, but only on the basis of
their incredibly large population. Typically, Indian governments do not like buying or holding
too much gold, on the basis that they believe it leads to deficits, so the country aims for gold
to equal 10% of the country's overall reserves.
The Reserve Bank of India in Mumbai holds over half of India's gold reserves, while the rest is
jointly held by the Bank of England and the Bank for International Settlements in Basel, Switzerland.
.
9) Netherlands – 612.5 tonnes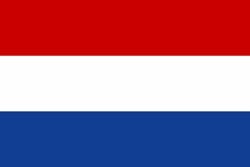 The Netherlands, in an ideal world, would have less gold in reserve than it currently does. The
small European nation had a policy of selling off its bullion in the last decade, but not enough
sold, so the country moved away from its eagerness to reduce its holdings.
18% of this total is stored in London with the Bank of England (roughly 110 tonnes), 20% is
stored in Ottawa, and 31% each is stored in New York and Amsterdam. Previously the US held
20% more and Holland 20% less, but in 2014 De Nederlandsche Bank repatriated sizeable
amounts of Dutch gold.
Fancy yourself as a bit of a coin collector? Why not browse our range of Gold Dutch Guilders.
.
8) Japan – 765.2 tonnes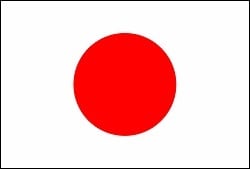 Japan's gold reserves are approximately 2% of its total reserves. The country is in an odd situation
where its traditional policy, to regularly buy gold, was halted in 2011 following the Fukushima
nuclear disaster. The country sold gold reserves to help stabilise the economy in the wake of the
incident and hasn't really picked up where it left off.
Another point to consider is the Japanese Yen. This is a safe haven asset in its own right, along
with gold, Treasury bonds, and the US Dollar. If anyone were to not need huge amounts of gold in
reserve, it would be the creator of a rival safe haven asset.
.
7) Switzerland – 1,040 tonnes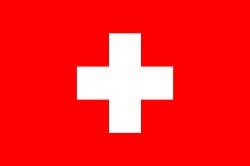 Switzerland is famous as a nation of banking, tax exemptions, and geopolitical neutrality. Despite
being dogged by rumours of stealing Nazi gold at the end of the Second World War, Switzerland
has a strong reputation for financial expertise and facilitating international trade.
The country holds the majority of its gold reserves at the Swiss National Bank in Bern (70%), but
for safe keeping it also has 20% with the Bank of England and 10% with the Bank of Canada.
At BullionByPost we stock Swiss gold from two manufacturers - PAMP Suisse and Metalor.
.
6) China – 1,885.49 tonnes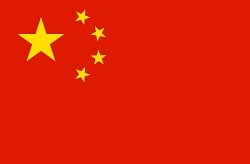 China used to have a policy of mining gold, selling it, and reinvesting into its economy, but as the
economy has caught up with major Western nations now, the country has begun building up the
percentage of its reserves held in gold.
The Asian superpower had only previously disclosed information regarding its gold reserves on
four occasions between 2000 and 2015, but since November the country has issued monthly
updates on its additions to the reserve total.
We reported in April 2019 how the People's Bank of China had added to the nation's gold reserves
for four months in a row, bringing in an extra 42.9 tonnes in that time. There is however some doubt
over how accurate the reports on China's gold reserves actually are.
At BullionByPost we sell Gold Chinese Panda coins, produced by the People's Bank.
.
5) Russia – 2,119.2 tonnes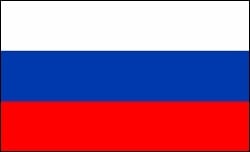 Russia recently leapfrogged China into fifth place for the world's largest gold reserves. Russia are
also the third largest producer of gold in the world. President Putin has aggressively pushed a
program of rapidly increasing the nation's gold reserves over the last 10 years; a policy which had
begun slowly a decade before that.
The Russian Federation is often at odds with the United States, and considering the US Dollar is
the chief international reserve currency, this puts Russia at a disadvantage.
.
4) France – 2,436 tonnes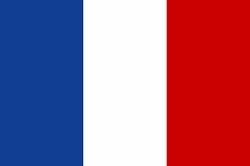 France was previously in third place, before selling off 500 tonnes of gold. The Bank of France was
actioned to do so by then-Economy Minister Nicolas Sarkozy (President of France 2007 – 2012).
In May 2004, Sarkozy launched the sale and reduced France's gold reserves by 20%. The logic was
to use the money raised to invest in currencies and bonds, and use the interest made to pay off
France's debts.
Gold is held at the Banque de France headquarters in Paris. La Souterraine, as it's better known, is
a secure underground vault for French national reserves, as well as gold owned by the IMF.
One of our more popular collectors items at BullionByPost are gold French Franc coins.
.
3) Italy – 2,451.80 tonnes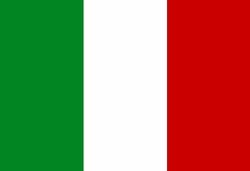 Italy's gold reserves are some of the most stable in the world – something which cannot be said for
the country's wider economy. Italy has struggled in the aftermath of the Financial Crisis of 2008/09,
and is currently (April 2019) in recession for the fourth time in 10 years.
The nation's gold reserves however have remained untouched since 1999 – 20 years ago – at 2,452
tonnes approximately. Italy was a notorious exporter in the 20th Century and a hub of European trade.
Recent economic distress has reduced the country's output, but Italy still remains one of the larger
European economies – even if it is burdened with significant debts.
In February, BullionByPost reported a dispute between Italy's coalition government (Five Star & Lega)
and the European Central Bank. Lega Nord, the right wing party, accused the ECB of wanting to keep
Italy's gold away from the government and the people, while Beppe Grillo – founder of the Five Star
Movement – worried the European bank by blogging about the benefits of Italy selling a chunk of its
gold reserves to avert a VAT rise, in a similar fundraising fashion to the French bullion sale.
.
2) Germany – 3,369.7 tonnes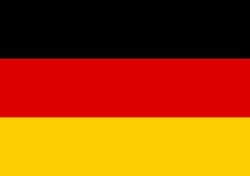 Germany boasts the second largest gold reserves in the world. Germany's gold is held in three places:
The Deutsche Bundesbank headquarters in Frankfurt's banking district, New York's Federal Reserve
Bank, and the Bank of England vaults in London.
Due to the Cold War, most of Germany's gold was evacuated to ally nations. In 2013, the Bundesbank
declared it would repatriate a little over 40% of the country's gold; 20% held by the United States
(300 tonnes) and a little over 20% from France. This was to be achieved by 2020 at the latest, but
despite opposition from America, Germany received all of its gold - ahead of schedule - in 2016.
Interestingly, Germany's information on their holdings is probably the most transparent in the world.
The Deutsche Bundesbank pursues this as a deliberate policy, arguing that transparency breeds
confidence for investors and the wider public. Some of the bank's gold is on display for the public
to see in their Money Museum in Frankfurt.
.
Which country has the most gold?


.
1) United States of America – 8,133.5 tonnes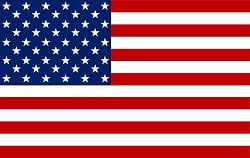 The nation with the most gold reserves is, unsurprisingly, the USA. Their total is by far the largest of all
the nations on our list, holding 4,763.8 tonnes more than second-place Germany, but this total is subject
to concerns and criticism.
The first problem is accuracy. Documents pertaining to the authenticity of gold bullion held in both New
York and at Fort Knox has either gone missing or been destroyed. Rules introduced in 1974 were
supposed to mean a one-time check of all America's bullion, but gold has been found to have been
accessed and potentially tampered with since that inspection.
The second is the consideration of foreign gold holdings. The US, like Britain, France and Switzerland,
has often been a safe haven for gold bullion reserves in times of civil or national conflict. There are
those who believe that America's reserve total also includes Germany's national gold reserves (amongst
others) which, until repatriation in 2013, were held in New York.
The final part is purity. With much of the US gold reserves from older acquisitions, some experts believe
the United States holdings are not fine quality bullion and that, were they melted down and remade into
24-carat bars, the total holding would come down dramatically.
Browse our ranges of Gold American Eagles and Silver American Eagles.
.
---
Honourable Mentions:
Were it a nation, the International Monetary Fund (IMF) would have the third largest gold reserves – ahead of Italy – with 2,814 tonnes of the precious metal. The IMF is an organisation based in Washington D.C. that acts to ensure financial stability through global cooperation, trade, and sustainable growth. The IMF falls under the remit of the United Nations and is often a go-to source of funds for nations in difficulty. One example is Argentina, who received a large loan in 2018.
The European Central Bank (ECB) also holds 504.8 tonnes of gold, placing it between 10th place India and 11th place Taiwan, though there's an unusual caveat with regards the ECB: with all national banks reporting to the European Central Bank, and nearly all central banks holding gold reserves, technically the ECB has access to all major European state-held gold bullion. This, obviously, is not something that would be acted upon, but it was brought up during the ECB's dispute with Italy over its 2019 budget back in the autumn of 2018. Some Italian ministers – for the Lega Nord party – accused the European bank of greed and wanting to control Italy's gold.
.
If you enjoyed reading this rundown, you might also be interested in gold production by country.