Rare Gold Sovereigns
---
Gold Sovereigns are one of the world's most famous gold coins, and are a popular choice for investors looking for an asset with a proven ability to maintain a high value. A part of British coinage history for over 200 years, these coins were seen all over the world as part of the British Empire, and remain a popular bullion coin globally to this day.
With such a long mintage history it is perhaps no surprise that there are a large number of rare gold Sovereign coins that make must-have buys for coin collectors. There are a number of reasons a gold Sovereign coin might be considered as rare, so below we discuss in more detail what collectors can look for.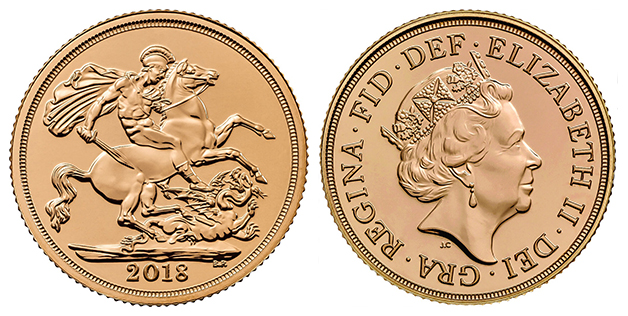 ---
Rare gold Sovereigns
A standard bullion Sovereign produced by The Royal Mint today has a fixed value in investment terms. To work out the value of a gold Sovereign coin, the fine gold content is multiplied by the spot price at that moment in time.
Any two Sovereigns should therefore, in theory, be worth the same amount of money - the value of 7.32g of gold, and for most modern Sovereigns, and certain coins from the Victorian era this is the case.
Many rare gold Sovereigns however tend to sell at prices far above the value of their pure gold content. This is because a Sovereign is considered a 'semi-numismatic' coin: a coin whose value is partly determined by demand from collectors.
Collectors will determine the value of a coin based on factors such as rarity, grade and condition, as well as the material value of its precious metal content. Collectors tend to pay large premiums for particularly rare gold Sovereign coins.


---
Gold Sovereigns rare dates
One of the main determining factors for collectors to look for would be gold Sovereigns from rare dates. As a circulating coin originally many million of Sovereigns were generally produced each year from their introduction in 1817 and throughout the Victorian era.
There are a number of years however were coins were produced in much smaller numbers. This could be for a number of reasons; such as a lack of need for new coins, or a production issue from that year. Finding gold Sovereigns with these rare dates can be an easy way to know you have a collectable coin.


---
Sovereign mint marks
Other Sovereigns may be considered rare because they were produced in a specific location. From the late 19th century until the early 20th century, gold Sovereigns were produced in several Royal Mint branches located around the world to help supply the British Empire. Gold Sovereign coins were struck in South Africa, Australia, Canada, and India, as well as continued production in London.
Coins struck outside of London featured a mint mark (as shown in the image below) to make it clear where they were struck.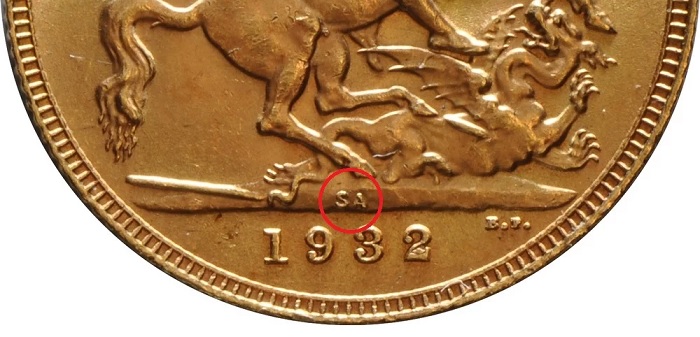 Certain dates were issued in very limited numbers from certain mints, and are therefore in extremely high demand from collectors. One example of this is the 1923 Sovereign minted in Pretoria, South Africa. Production of this coin, featuring the portrait of George V, was limited to only several hundred units, making it one of the rarest gold Sovereigns of all time. Click here to see our range of specific year gold Sovereigns.

There can be many other reasons why a gold Sovereign coin could be considered rare. Good condition examples from older years may still be considered rare for example. As a circulating coin they were regularly handled and kept in pockets, purses and draws, much the same as our coins today. Finding a good condition from a hundred years ago or more is therefore quite rare.
Certain years also become popular with collectors. They may coincide with a particular event in history or anniversary. For the Sovereigns this is most typically the Jubilee year coins. These year are generally one of the only times the design of the coin changes, making them stand out from the others.
BullionByPost have a wide range of rare gold Sovereigns for collectors to consider, be it rare dates, rare mints or more.