---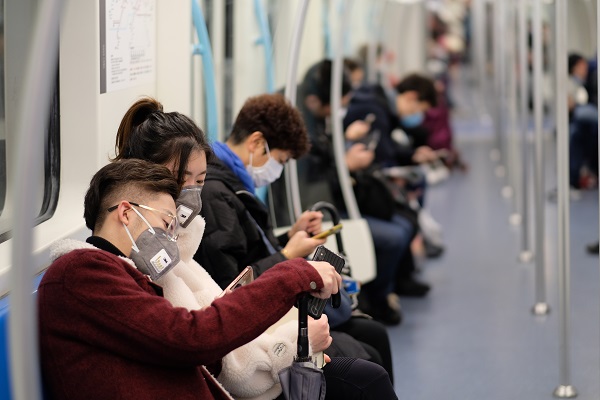 Global stock markets have been hit by the latest coronavirus fears, which based on the latest figures has left 81 dead and over 2,800 people confirmed ill.
Today the FTSE 100 is down -2.2%, Germany's DAX 30 down -2.17%, France's CAC 40 is at -2.13%, and the European Stoxx 600 is down -1.92%. Wall Street suffered on Friday, with the S&P 500 and Dow Jones both recording their worst weeks since last August.
America's markets will open again in the next two hours but are expected to be similarly subdued, with the futures markets currently down between -1.4% and -1.8% between the big three US markets. Gold has gained $10.88 (0.69 %) per ounce since the markets re-opened after the weekend, but will likely make further gains later today as stocks struggle and investors turn their attention elsewhere.
New #coronavirus emergency headache: Officials in #China are preparing for 100s of millions of travellers to return to the cities as they leave their hometowns to go back to work after the Lunar New Year break. pic.twitter.com/4qLvo7IUwe

— Stephen McDonell (@StephenMcDonell) January 27, 2020
The impact from the virus has affected productivity and trade in Asia, which has a knock-on effect for the rest of the world. Oil has also fallen in price – now down 3.55% to $58.55 per barrel of Brent crude. China is such a large consumer of oil that even a short-term shutdown such as this can knock prices so significantly.
Investor concerns in the States over the virus outbreak grew after the Centers for Disease Control and Prevention reported a second confirmed case of the illness on American soil, while the World Health Organisation declared an "emergency in China" for the origin nation.
Coronaviruses are not a new phenomenon; in many cases they are represent a variety of minor colds and respiratory illnesses that generally cause minimal impact on people. This is a new strain, however, and scientists aren't certain of its incubation period, how quickly it can spread, or how severely it impacts people. Special consideration is being given to those with existing illnesses, conditions, or immune system vulnerability, and many will remember the scare from SARS back in the early 2000s.
Most notable previous coronavirus outbreak happened back in 2003 with SARS virus. During peak of SARS scare from December 2002 to April 2003,S&P 500 dropped 8.3% and stocks related to discretionary spending&emerging markets (particularly China)underperformed.

— Shweta Shah (@Shwetavshah7) January 27, 2020
Almost 3,000 more than declared are suspected to have the virus, which has led to China, Japan and other south-east Asian nations cutting public transport from city to city and instructing people to stay home.
In some areas, such as Shanghai, businesses have been forced to close for the time being, with only emergency services, utilities, medical companies, and supermarkets permitted to continue with day to day operations.